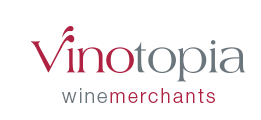 CLIENT: Vinotopia
SECTOR: Retail
WORK: Translation into Japanese
Clients' Stories: Vinotopia
Manager Alan Webb says: "It's been a pleasure to see our visitors' faces light up when they see the Japanese information leaflets…and we look forward to rolling this out to add labeling and other information in Japanese."
Japanese visitors – language barrier
Wine enjoyed a boom in popularity in Japan from around 2010, following a similar boom in the 1990s, and Vinotopia soon found itself turning into a tourist destination in its own right. Coachloads of Japanese tourists began arriving to buy wine from this independent merchant that had developed an international profile because the internet had given it a shop-window that the world could see. But while Vinotopia's staff and their Japanese visitors shared a love of wine, they did not share a common language. This made the whole shopping experience rather tricky.
Short translation into Japanese pays dividends
With a simple translation of Vinotopia's information leaflet into Japanese, we enabled their Japanese visitors to understand the wines they offer. This gave them much greater confidence to spend their money. The tourists were delighted that their language needs were catered for. Vinotopia were thrilled that our translations enabled their Japanese customers to have a much more pleasurable experience. As a direct result, the visitors spent more time in the shop and their average spend went up threefold. Everybody was happy – all thanks to the simple step of translating Vinotopia's information leaflets into Japanese.
Investment in translation increases sales threefold
The cost of the translations was £70 + VAT. Clearly this paid for itself almost immediately!  Maybe a small investment could reap similar rewards for your retail outlet? Give us a call on 01727 812 725, use the Live Chat button to start a conversation with a real person in our office, or send us an email team@atlas-translations.co.uk
Vinotopia is an independent wine merchant based in a village in the beautiful Cotswolds, an area of England that attracts a lot of tourists.
The team at Vinotopia are passionate about wine and take pride in sharing their specialist knowledge. They want their customers' experience to help them get greater enjoyment from the outstanding wines that Vinotopia imports from France, Italy, Spain, Portugal and the New World. For this reason they are keen to explain the careful selection process they follow so that customers can fully understand the wines they are buying.