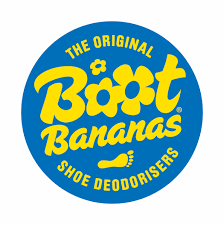 CLIENT: Boot Bananas
SECTOR: Clothing
WORK: Translation and proofreading
In a nutshell – export translations and proofreading
Alex and Phil needed their packaging and instructions translated into 6 languages for overseas markets so they contacted us here at Atlas Translations. Our first step was to find out more about this amazing product! What had started as a solution to one pair of smelly shoes, had ended with the sweet smell of success. With the export translations from Atlas Translations, Phil and Alex were able to seize their opportunity to become exporters and take Boot Bananas into a string of foreign markets.
"We were delighted with the service offered by the friendly folk at Atlas. Amazed at how fast they were able to turnaround our packaging translation considering how many languages we required!"
Are you exporting and could do with some help with translations – of product information, packaging, distribution contracts and agreements, a shop front on Amazon and Ebay? Contact us using LiveChat (a real person), by phone 01727 812 715 or email team@atlas-translations.co.uk
Some background
Boot Bananas are the brainchild of couple Phil and Alex. Phil was passionate about climbing and led a very active life. But Alex noticed that this brought with it an inescapable problem – their flat was filled with the odour of Phil's stinky shoes. They scoured with market for shoe de-odourizers but found nothing that worked. So they decided to develop their own. From scratch.
Made from locally sourced, natural ingredients, their innovative design worked a treat – as well as being environmentally friendly – and so proved extremely popular. They produced 8,000 in the first year from the 'comfort' of their flat. As the popularity of Boot Bananas grew, they had to move production to a factory to keep up with demand. It was no surprise that other countries wanted to enjoy their Boot Bananas too.
We were able to source linguists to translate into the following European languages: German, French, Dutch, Italian, Portuguese and Spanish, as well as providing different translators to proofread the texts. We can't wait to see where these Boot Bananas end up next – and we'll be ready with a translator whenever they need Atlas Translations!
Save
Save
Save