Applications now open for work placements 2022
During the COVID 19 pandemic, we did not process work placement applications since we were all working remotely; now that we are well and truly back in the office, we are delighted to be able to offer placements again!
We offered two 3-month work placements in 2022:
One in the summer, running from June to September (for undergraduates)
Another in the autumn, from September to December (for postgraduates).
Click here to read about some of the things we might ask you to get involved with.
We want you to get the most out of any placement as possible, so if you're in the early stages of your career and have areas of interest, do let us know so that we can shape the responsibilities around you and your desired career path.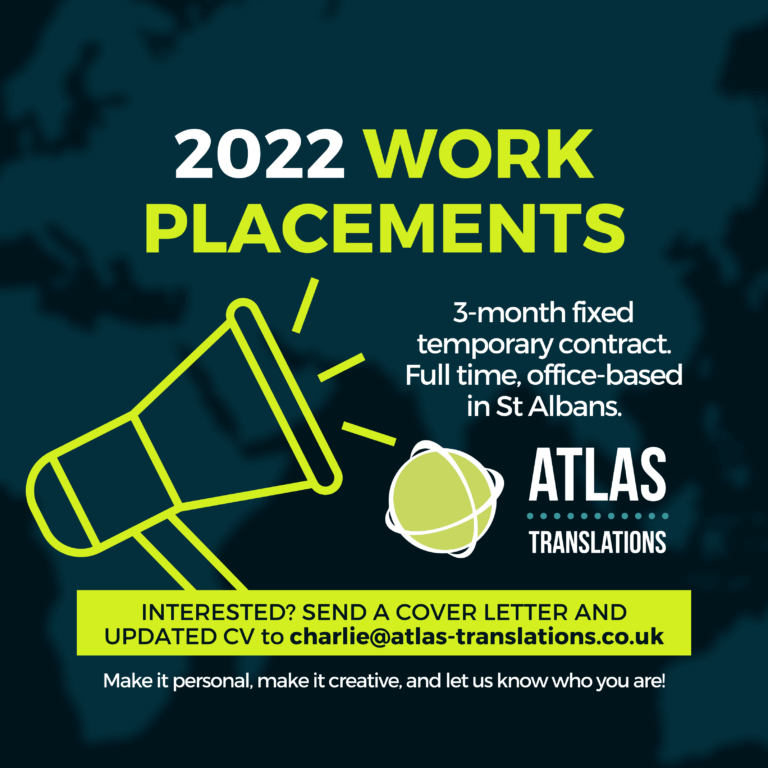 Should you be interested in applying to take part, we ask that you send us an updated CV and cover letter, outlining what you think you can bring to the team and why you are suitable for the role. Make it personal, make it creative, and let us know who you are!
Applications are currently closed, but watch this space for our next round of applications, and you are welcome to contact Charlie Reston to register your interest in a placement in 2023.
Successful candidates will be invited to an informal remote interview. Before applying, please do make sure you are able to commit to working in our St Albans office every day, Monday to Friday.
Please note, we will pay you the Living Wage which is currently £9.90 per hour for 30 hours a week, with the possibility for overtime during busy periods.
Any questions at all, don't hesitate to email Charlie or give her a call on 01727 812725.
Since 1991
We have been offering work placements since 1993. We are pleased that previous placement students have found them to be invaluable. Some have ended up working in-house for Atlas, others have gone on to other translation companies. Many now work for Atlas on a freelance basis.
It should be noted that students are NOT assigned translation work (unless they have relevant commercial experience).
We take on students and graduates from both the UK and overseas.