Order marriage certificate translation
in three easy steps: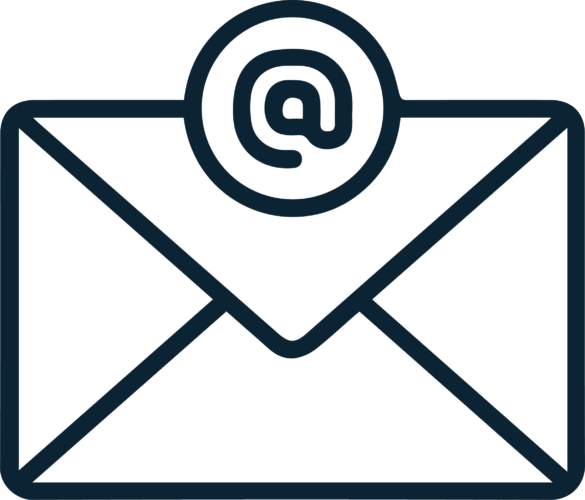 SEND US YOUR FILE
We don't usually need the hard copy. A high-quality photo or scan will do!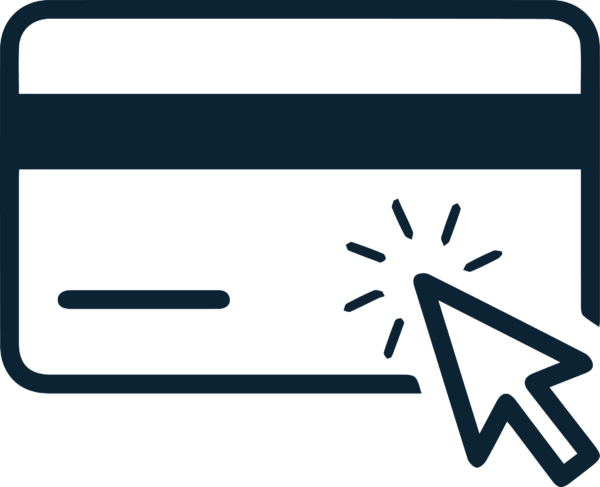 ARRANGE PAYMENT
We'll send you a quote, and provide you with payment details.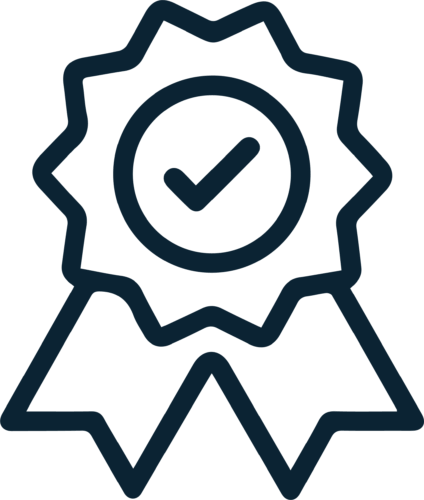 RECEIVE YOUR CERTIFIED TRANSLATION
Your translation will be delivered as a PDF and in hard copy too if required.
Marriage Certificate Translation £79+VAT (£94.80)
| | |
| --- | --- |
| Turnaround | From 2 business days |
| Delivery | PDF and hard copy |
| Options | Certified, Notarised or Apostilled |
Our marriage certificate translations are officially accepted
and recognised by all UK bodies and organisations
Frequently Asked Questions
Will my marriage certificate translation be certified? And accepted by the Home Office and/or Passport Office?

Yes! Upon delivery of your certified translation, we will confirm the following in writing:

that it's a 'true and accurate translation of the original document'
the date of the marriage certificate translation
the full name and contact details of our translation company

Marriage certificate translations presented to the Passport Office must be provided by UK-based translation agencies that are members of the Institute of Translation and Interpreting (ITI) and the Association of Translation Companies (ATC). Not only do we have membership with these organisations, but we are also multi award-winning with both! Read more.

Can you provide marriage certificate translation from this language?

We work in over 300 languages, so the likelihood is we'll be able to help you! The languages from which we translate most frequently include French, German, Italian and Spanish.

How do I send you my marriage certificate for a quote?

A scan or a high-quality photo should usually be enough for certified or notarised marriage certificate translation. If you require a legalised (apostilled) translation then we do require the original hard copy.

How long will my marriage certificate translation take?

2 business days is our standard turnaround time for certified marriage certificate translation, but do speak to us if a faster turnaround is required. Depending on language combination and translator availability, we may be able to accommodate – it's always worth an ask!

Need notarised or legalised (apostilled) translation? Click here for approximate turnaround times.

How much does marriage certificate translation cost? And how does payment work?

Our standard certification package comes to £79 (£94.80 incl. VAT). Once you have received our quote and are happy to proceed, let us know and we will provide you with details to arrange a BACS transfer, before making a start on your translation.

Need a notarised or apostilled marriage certificate translation? See our cost breakdown.

How will I receive my marriage certificate translation?

You will be emailed a scanned copy of your certified translation before the hard copies are sent to you in the post.

Your certified marriage certificate translation will include the following:

Certification letter – see example
Source document
Translated document

What is the difference between certified, notarised, and legalised translation?

A certified translation is signed and stamped by us at Atlas Translations, certifying that the translation is true and accurate. A notarised translation is signed and stamped by us as well as by a public notary. A legalised (or apostilled) translation is signed and stamped by us, a public notary, and the Foreign, Commonwealth & Development Office (FCDO).
Not answered your question?
Sample Certification Letter
We endeavour to replicate the layout of your source document where possible.
Your delivered certified translation will include the following:
– Certification Letter (see below)
– Scan of source document
– Translated document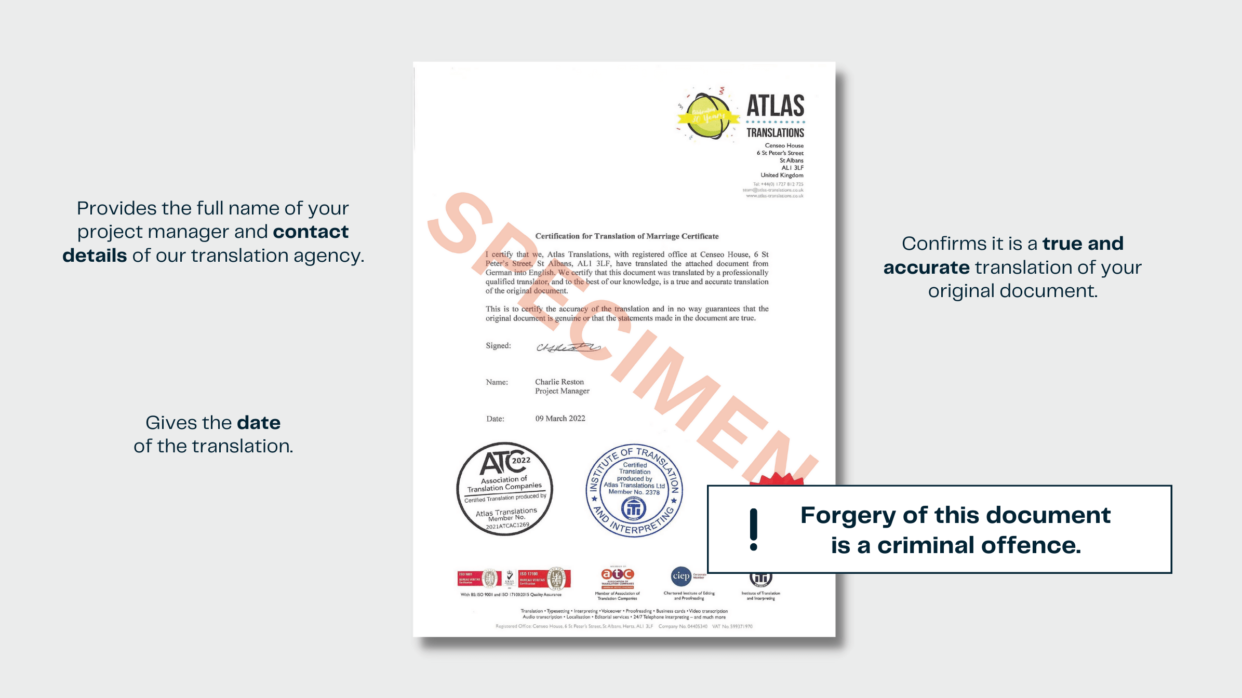 Interested? We don't bite!