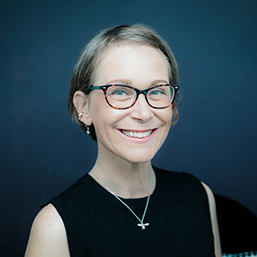 Our accounts whizz is Anna Davis. Her path to Atlas Translations did not take the most obvious route. Anna began her career as a children's nurse before leaving hospital-based nursing entirely to take a degree in Public Health and become a health visitor. Her career in the NHS ended in 2009 when she left to have the third of what turned out to be four children. When she returned to work, Anna set off in a new direction and joined a local primary school where she launched and ran its Facebook and Twitter pages as well as the school's website.
Bump
However, a major bump in the road saw Anna return to the hospital setting– this time as a patient. Once her treatment was finished, she returned to work once again, this time here at Atlas. Anna Davis oversees our Accounts, managing super efficient systems allowing us to pay our suppliers very quickly. Anna wrote a lovely blog about Atlas Translations and the local community here.
Tea Aplenty
Anna also occasionally helps out with project management work, often sorting out translations of birth certificates and arranging notarisation of translations of certificates.
Anna keeps the office running, by ensuring there is fresh coffee and tea aplenty, and remembering everyone's birthdays.
Anna's assistant (Basil the dog) joins her at work daily. You may have the pleasure of hearing him on the phone – he doesn't answer the phones (not anymore, anyway), but has been known to yawn loudly which can sound a bit like a dinosaur and his input can often be at an inopportune moment – perhaps during a zoom call. etc.
Bras
Thanks to Anna, we have a permanent Bra Bin which is regularly filled up. This raises money for a great charity, Against Breast Cancer. You can read more about the charity here.
You can find Anna on LinkedIn here.
Follow our company LinkedIn page to learn more about Atlas and the way we work.