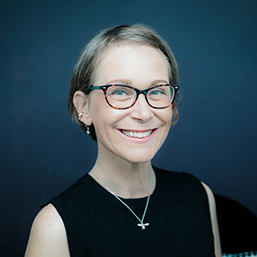 Our accounts whizz is Anna Davis. Her path to Atlas Translations did not take the most obvious route. Anna began her career as a children's nurse before leaving hospital-based nursing entirely to take a degree in Public Health and become a health visitor. Her career in the NHS ended in 2009 when she left to have the third of what turned out to be four children. When she returned to work, Anna set off in a new direction and joined a local primary school where she launched and ran its Facebook and Twitter pages as well as the school's website.
Bump
However, a major bump in the road saw Anna return to the hospital setting– this time as a patient. Once her treatment was finished, she returned to work once again, this time here at Atlas. Anna Davis oversees our Accounts, managing super efficient systems allowing us to pay our suppliers very quickly. Anna wrote a lovely blog about Atlas Translations and the local community here.
Cheesecake
What Anna lacks in baking abilities, she makes up for in eating abilities. Never one to let the last slice of a cake go to waste, Anna is on hand. Keen to stay fit and healthy, she regularly adopts a diet worthy of Gwyneth or Madonna on a Monday morning only to ditch it by Wednesday for cappuccinos. By Friday, it's Prosecco of course. She has recently starting making cheesecake, and – crucially – bringing it in to the office. Smart move.
Anna also occasionally helps out with project management work, often sorting out translations of birth certificates and arranging notarisation of translations of certificates.
Anna keeps the office running, by ensuring there is fresh coffee and tea aplenty, and remembering everyone's birthdays. She also is FANTASTIC with the accounts so makes sure we all get paid.
During the pandemic Anna worked from home with her four children, who were as helpful as you can probably imagine.
Bras
Thanks to Anna, we have a permanent Bra Bin which is regularly filled up. This raises money for a great charity, Against Breast Cancer. You can read more about the charity here.
You can find Anna on LinkedIn here.
Follow our company LinkedIn page to learn more about Atlas and the way we work.