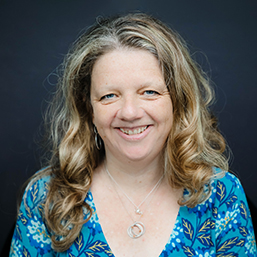 Tea
Clare Suttie of Atlas Translations leads her exceptional team from the front. She is still as much involved in the day-to-day work at Atlas Translations as in its founding days in 1991. Her ethos is to always offer a personal, quality-orientated service to each client, whilst also building strong relationships with the translators and interpreters working with Atlas.
Her passion for seeking out the right individuals with fluency in the most exotic of languages is both exciting and inspiring.
Clare has also teamed up with Olivia Morton MA MITI MCIL CL DipTrans, a freelance translator, to form Team OC which offers bespoke training and consultancy for translators. Find out more at https://www.teamoc.co.uk/
Clare is based in Devon with her family, including three children under 15, 3 chickens, a number of cats, and one remaining fish.
Clare's team of talented translators, linguists and project managers bridge the language divide; from Afrikaans to Zhuang, they make communication happen. Clare has never knowingly turned down a cup of tea and certainly does her shift in tea-making duties for all the staff.
Clare comments: "Can you afford translation? Can you afford not to attract more customers from other countries? Import, export, service, legal, websites, contracts… right down to the labels telling you how to wash your clothes. Language is everywhere and if you don't look to overseas markets you are missing out. And it's not just the written word – interpreters will smooth the way at meetings, and voice-overs and subtitles can help with opening existing videos on your website to a whole new market.
We work with a massive variety of clients, built up over the last 30 years. Large and small, all with different stories to tell in many languages. I'm sure we can help you."
Clare is a strong believer in having a good work/life balance, and in July 2019 introduced a four day working week for all staff.
More tea
As well as running Atlas Translations (since 1991), Clare runs a family, which she would argue is far more demanding. For a break from running a translation agency and managing the demands of a large family, Clare has been known to voluntarily jump into a freezing-cold out-door pool whilst dressed as a polar bear – In the middle of winter! She rewards herself with a cup of tea afterwards. Obviously.
Clare set up the St Albans Polar Bear Plunge in 2016 and ran it four times, raising over £25 000 for local charities, before handing over to one of her favourite charities, EarthWorks St Albans in 2020. See www.polarbearplunge.org.uk for more details.
Clare then decided on a (slightly) warmer fundraising project – yarnbombing the postboxes of St Albans and the surrounding area. You can find out about her incredible team and the £100,000 they've raised so far for local charities at www.stalbanspostboxes.org.uk.
The postboxes of East Devon have joined in with the fun since October 2021 – www.mailtrail.org.uk.
Did someone mention tea?
Clare was the Corporate Representative on the Board of the Institute of Translation and Interpreting (ITI) from 2013 to 2020. She invests time and expertise in promoting the translation and interpreting profession with talks, exhibitions and training courses. She also posts on LinkedIn and Instagram, and blogs with help and advice for translators and interpreters at all stages of their careers. Atlas worked with ITI to introduce IgnITIon – a dedicated and unique publication specifically for students of translation and interpreting. Find the latest issue and more about this fantastic membership organisation for every stage of a professional translator and interpreter career here: www.iti.org.uk.
You can find Clare on LinkedIn where she posts some useful bits and pieces, and her photos of her chickens seem to go down well.
If you would like to work with Atlas Translations, you will find more information here.