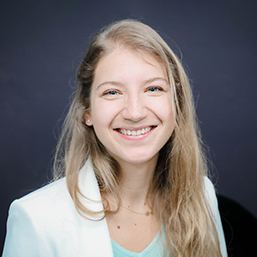 Joanna Maciejewska is a native of Śrem, Poland, where she lived most of her life until embarking on an Erasmus Programme in Andalusia. This was followed by a few nomadic years living in Spain, Portugal and Estonia. Joanna is now in the UK for the next chapter of her story.
Although she has struggled to pronounce those Rs in French, thanks to living in Spain for some time, she can get by quite well in Spanish. Working with languages has always been Joanna's dream. She has a BA in English Studies and MA in Business Innovation. And so it was only natural for her to apply for a Project Coordinator role at Atlas.
Having worked in a few backpacker hostels in her university days, Joanna savours the enriching experience of being in a multinational environment. Despite her passion for travel, she is quite a homebody and enjoys peaceful evenings with a book. She also likes drawing, making cards, and crafts.
While a fan of hot chocolate and good coffee, Joanna realised pretty quickly that working in the UK with an avid team of tea drinkers requires fast adapting. Now she can proudly say that she's a professional tea drinker – with milk(?!!)
From 2023, Joanna is not only managing projects but also our social media presence. Drawing on her previous experience in content writing, she's also taking care of our blog.
Follow Joanna and our company page on LinkedIn page to learn more about Atlas and the way we work.