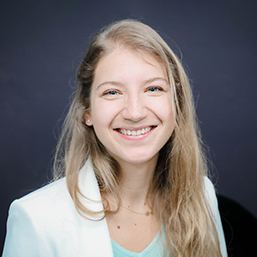 Joanna Maciejewska is a native of Śrem, Poland, where she lived most of her life until embarking on an Erasmus Programme in Andalusia. This was followed by a few nomadic years living in Spain, Portugal and Estonia. Joanna is now in the UK for the next chapter of her story.
Although she has struggled to pronounce those Rs in French, thanks to living in Spain for some time, she can get by quite well in Spanish. Working with languages has always been Joanna's dream. She has a BA in English Studies and MA in Business Innovation. And so it was only natural for her to apply for a Project Coordinator role at Atlas.
Having worked in a few backpacker hostels in her university days, Joanna savours the enriching experience of being in a multinational environment. Despite her passion for travel, she is quite a homebody and enjoys peaceful evenings with a book. She also likes sketching, drawing, and making cards, so she is determined to put her most recent Christmas gift (a set of 60 colour pencils) to good use.
While a fan of hot chocolate and good coffee, Joanna Maciejewska realises that in no time she will be a professional tea drinker, given she is now working in the UK. How does that saying go? 'When in Rome, do as the Romans do!'
Follow our company LinkedIn page to learn more about Atlas and the way we work.