Testimonials from clients who have worked with Atlas Translations
Testimonials
You're looking for someone to trust, to provide language and translation services. Here we are! And here are some testimonials from some of our clients.
After more than a quarter of a century supporting individuals and organisations across a broad spectrum we have built some wonderful relationships with our customers, so we thought we'd let them tell you how they got on with us.

Sistemas Congnitivos (SISCOG)
"The translator did an impeccable job. The translation notes were not only helpful but showed a tremendous dedication to the task and an outstanding professional all around. A very special thank you to Atlas."

Snell & Wilcox
"I was particularly impressed with the speed in which you turned the work around, and the quality of the work was excellent. Many thanks. It was a pleasure working with you."

Oxford Policy Management
"Atlas have been translating (policy documents) for us into several languages since 2004. They are friendly and efficient and have always provided accurate and cost-effective translations well within the agreed deadlines."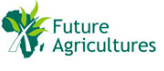 Future Agricultures Consortium
"Atlas provided another high quality French translation of one of our policy briefs. They respond quickly to our needs and delivered a document that we were confident to send straight to printing and distribution. We're happy to include Atlas one of our trusted partners."

Scottish Prison Service
"What an excellent and prompt service! Thank you very much for the extremely fast turnaround and efficient service."

Merrill Brink International Ltd
"Thank you for a job well done. Many thanks for your continued perseverance and dedication."

Institute for Employment Studies
"Atlas Translations carried our translation work for IES during 2012, translating a survey questionnaire into 16 languages. We were very pleased with quality and punctuality of the work and would not hesitate to work with Atlas Translations again."

Sublime Promotions
"Atlas assisted us when we were managing an event that involved prize winning families from across Europe: they provided efficient, professional service that was able to accommodate our continually changing schedules and requirements without any fuss or problems. I wouldn't hesitate to use them again in the future or recommend them to others."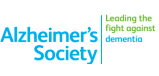 Alzheimer's Society
"Atlas Translations have provided a variety of services for Alzheimer's Society, including the translation of our flagship information resource 'Worried about your memory?' into a variety of different languages, as well as into Braille for partially sighted. The service we have received is consistently to high standard, with staff going beyond the call of duty to fulfil our requirements I will definitely be using them again, and would recommend them to anyone looking for top quality translation services."

GMB
"As Britain's third largest union with 620,000 members who speak various languages, GMB often require publications and campaign materials translated at a moment's notice and Atlas have always been there to help. No matter what the languages or typesetting requirements they have consistently provided a professional and efficient service. Always willing to go the extra mile to make sure the translation is provided, accurately and on time, meaning we don't have to worry about tight deadlines. GMB have been using Atlas Translations for several years now and would not hesitate to recommend them to others."

Cognisco
"Thank you very much for the extremely fast turn around and efficient service. Well done Atlas."