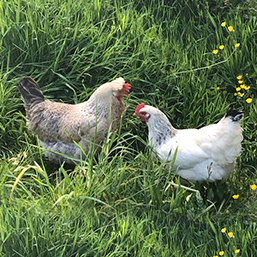 Alas the chickens are currently not allowed out due to a national outbreak of Bird Flu. They are still under lockdown restrictions. This means they can't mix with other birds, or be stalked by the cats.
Like: Standing hopefully by the door of their enclosure, waiting for it to magically open. Broccoli. Digging in leaves. Trying to take off.
Dislike: Foxes. Rain.