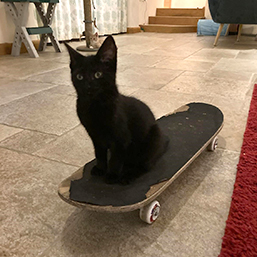 Zag only thinks about food. In a bowl, human food, empty tins, if a human stands up, it must be to feed him, surely.
Likes: food, getting under people's feet until they feed him.
Dislikes: empty food bowl
It's no surprise that one of Zag's favourite clients is Bow Wow Meow – read more about our work with them here.