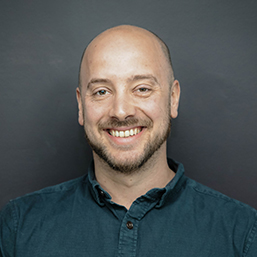 Jim Hearn joined Atlas in early 2012 as a Project Manager, and is now Operations Manager. Jim came to Atlas with a background in market research and hospitality, and has now spent over 10 years working with languages and has built a wealth of experience managing multilingual projects across a range of services.
In 2021, Jim and family made a big move to live in Bath, where he is enjoying making connections and being part of the business community there.
Keen to expand his own linguistic capabilities, Jim has been enjoying studying Japanese for the last couple of years.
Calm and organised, he's excellent at managing projects large and small, whilst also keeping the office team running smoothly.
Every company needs a Jim and we are very lucky to have him!
Dog
Jim works with Tommy the Dog who you can read more about here!
You can find Jim on LinkedIn here. Follow our company LinkedIn page to learn more about Atlas and the way we work.