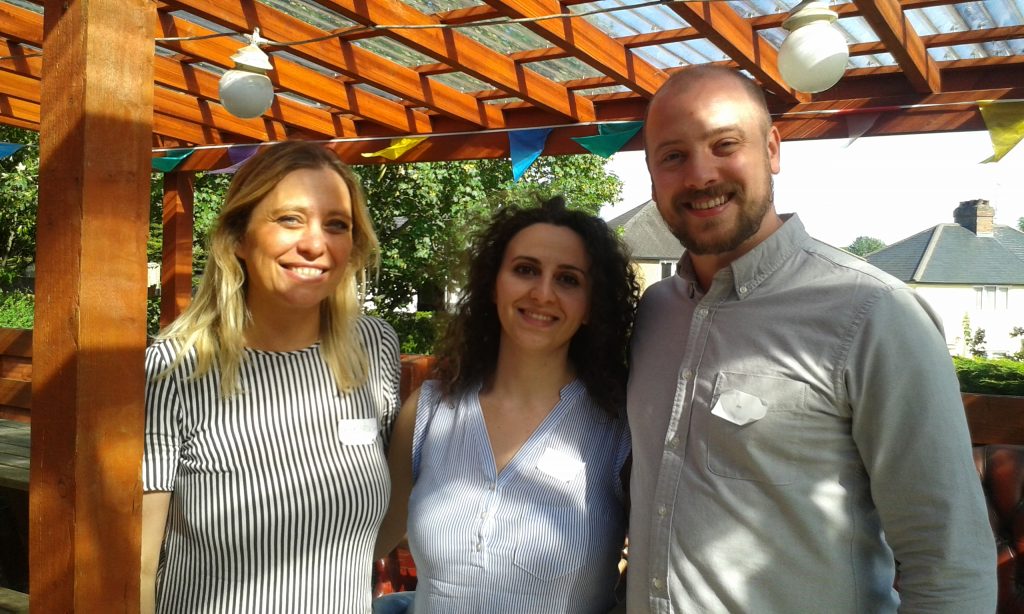 On the 15th of June, we held our Summer Open Day at the Hare and Hounds pub in St Albans. Carolina from Portugal, who is currently on a Work Placement with Atlas Translations, reports:
Summer Open Day
No, ladies and gents, contrary to popular belief, translators are not antisocial-hidden-behind-their-computers creatures. Here at Atlas we're sure to prove this every now and then by organising these amazing Open Days. The summer one happened last week, on 15 June, and it was great!
The weather couldn't have been better: a warm sunny day with a soft breeze. This set the tone for a very pleasant and laid back afternoon in the garden of "The Hare and Hounds". The hours flew by between friendly conversations, meeting new people and (a little) business talk.
The show was completely stolen by Claudius, the Italian greyhound. Friendly as anyone, this pampered attention seeker delighted everyone present. That is, everyone except his canine counterparts – and still managed to take a nap before leaving.
All in all, it was great to meet all of the linguists who attended, to know about their backgrounds, about how they work and what their plans are for the future. It´s very good to get to know the people we work with and talk to on a daily basis, and to finally put faces to the names. In an industry that can be a bit solitary, having the opportunity to meet the people with who you work makes it that much easier and certainly more pleasant. Not to mention it was also a great opportunity to share some personal experiences and do some networking.
By the end of the day, those who were tough enough to stay until the end were gifted with some of the amazing cupcakes, scones and quiches that, somehow, were left over. But cakes or no cakes (cakes, preferably), this was certainly an afternoon well spent. We hope to see you all again really soon!