So we picked the hottest day of the year, or possibly EVER in the UK for our supplier lunch 2015. We were surprised and delighted to discover that very few people changed their plans and we had a large turnout, including translators and interpreters from Belfast in Northern Ireland (even though her plane was delayed due to pilot illness) and deepest Dorset.
We know that our suppliers are all pretty fabulous, but meeting them in person we discover even more about them. Members of the Magic Circle, Fellows of the Institute of Translation and Interpreting, and a blues band guitarist.
We even had a special filming project for our new website which we are currently working on. Mischke really enjoyed interviewing many of our guests in the lovely garden at the Peahen in St Albans, and we can't wait to see the result!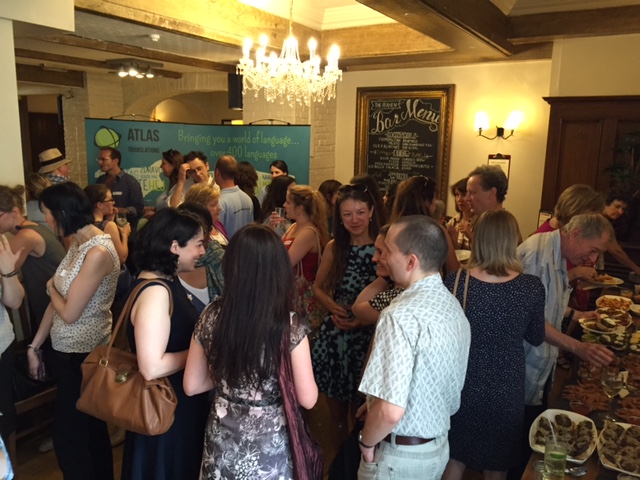 So as we sit finishing the salted caramel profiteroles (tough day today), we thank all those who came along.
If you'd like to come along to our next event, do contact Gabriela at Atlas to be added to the guest list.
Clare
Save