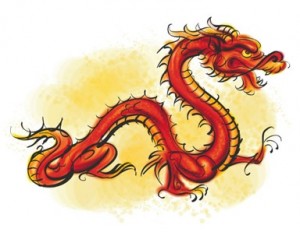 The Chinese New Year is just around the corner, with the Chinese calendar beginning its next cycle with the Year of the Horse on Friday 31st of January 2014 – and it sounds like it could be a lucky one for some!
2014 is the year of the Wooden Horse (the seventh sign in the Chinese Zodiac, comprised of 12 animal signs) which, coupled with it being the month of the Fire Tiger, marks a clear departure from the slower energy brought about by the Water Snake in 2013.
According to the Chinese zodiac, individuals born in the Year of the Horse are cheerful, charismatic, popular and fun-loving. Independent and carefree, they also are impulsive and guided by intuition, but generally things tend to work out in their favour. Although ambitious, passionate and financially astute, for 'horses' these key characteristics can translate negatively into hot-headedness and a lack of patience, with an absence of middle ground in their nature often leading to issues and more importantly, a denial of these problems.   
The year of the Wooden Horse signals that it is decisive action rather than procrastination which will lead to success in 2014. It is a year for unexpected adventure, whether this be in the form of travel, a surprising romance, or financial ventures. However, before you throw caution to the wind and purchase that Ferrari you've been eyeing up for years (sorry, spoil sports), note that although energy levels are high and it's the time many will act fast to seek victory, impulsiveness will not be rewarded in all cases so be careful not to gallop off course. That said, we think it's a pretty good excuse to seize the day and enjoy 2014 to the full!
Chinese New Year is undoubtedly one of the most popular festivities of the lunar calendar, with age-old traditions taking place in locations across the globe. It is clear that China's global influence in general also remains key, so if you feel that you or your business could benefit from translation services for Chinese (or indeed any other language!) in order to break down those communication barriers, then why not give us a call?
Please feel free to get in touch with Atlas Translations on +44 (0)1727 812725 or email team@atlas-translations.co.uk and one of our dedicated Project Managers will be happy to assist.
SO