Christmas – the only time of year when you can showcase the most outlandish knitwear from your wardrobe without fear. Baubles, pom-poms, tinsel, glitter – everything goes. Since the 80s it may have turned into an ironic fashion statement, but the Christmas jumper is still as popular as ever here in the UK and this year, like any other, the race is on to find the woolly showstopper of your dreams.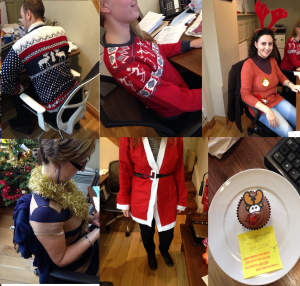 The Atlas team will be taking up the challenge by participating in the 2013 Christmas Jumper Day (CJD) on Friday the 13th of December. 'Make the world better with a sweater' is the strapline for this wonderful charity event, organised by Save the Children in a bid to promote some festive fundraising. All they ask is for you to wear your chosen Christmas Jumper for the day and donate £1 or more to help fund the charity's vital work in supporting vulnerable children around the world.
An army of celebs are already backing the event. John Lewis is also donating £25.00 from the sale of each jumper in the Save the Children range to this worthy charity, who even have their sights set on breaking a Guinness World Record with the most people in one room wearing Christmas jumpers at Westfield London.
Why not show your support and get involved in the festive fun?!
http://www.savethechildren.org.uk/christmas-jumper-day
The Atlas staff are already looking forward to donning their kitsch Christmas favourites, so please keep us posted with photos of you and your woolly wonders!