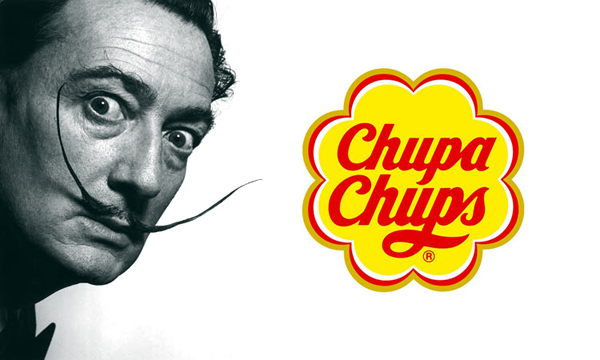 We are off to Going Global exhibition on 13th and 14th of May. If you are also going, please do call at stand 1224 and say hello. When we are at exhibitions, we love to meet people, and often do this by tempting visitors in with a treat. For Going Global, we are offering a very successful treat, currently sold in over 150 countries around the world!
Chupa Chups is a popular Spanish brand of lollipop. The brand was founded in 1958, and the name comes from the Spanish verb "chupar" meaning "to lick or to suck"
The story goes that in the early 1950s, Xavier Bernat worked for an apple jam factory and had the idea of making lollipops. He built the production machines and sold a striped bonbon on a wooden stick for one peseta each.
Bernat got the idea of a "bonbon with a stick" from a cursing mother as her child got sticky hands from more traditional melting sweets. Bernat felt that at that time, sweets were not designed with the main consumers — children — in mind. Shopkeepers were instructed to place the lollipops near the cash register within reach of children's hands, instead of the traditional placement behind the counter. Thanks for that Xavier – we'll think of you whenever we go shopping with children!
If you think the brand has stayed the same since the 1950s, think again! They've had some very creative ideas – would you believe that the Chupa Chups logo was designed in 1969 by artist Salvador Dalí.
Its first marketing campaign was the logo with the slogan "És rodó i dura molt, Chupa Chups", which translates from Catalan as "It's round and long-lasting". Later, celebrities like Madonna were hired to advertise.
In the 1980s an anti-smoking slogan "Smoke Chupa Chups" was tried to attract further adult consumers. The company's current anti-smoking slogan is "Stop smoking, start sucking", with their packages parodying cigarette pack designs, even going as far as to parodying the EU mandatory black and white warning labels with the notice "Sucking does not kill."
For more information on Going Global, and to register for tickets and meet our team, see here.