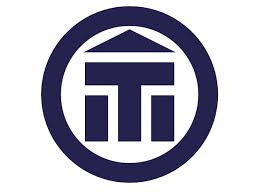 In March 2013 Atlas were delighted to attend the Institute of Translation & Interpreting  London, this popular and well-attended event again. Director Clare Suttie tried to make a note of all the questions asked, and has written up her own answers in a series of blogs this month. The answers are the views of Atlas Translations in particular, rather than the other speakers (although we were in agreement on most points).
What should I do if I get a document with a mixture of subject areas?
There are documents which may have multiple subject areas – so not just legal, medical and so on. So you may be translating a nice legal text and then a background page about nuclear submarines appears. What do you do? The consensus, which I agreed with, is that you flag this with your client as soon as you become aware of it, and suggest this page/section is translated by someone else. Speaking for Atlas, we'd fully understand this and would be happy to involve a second translator for the other subject area.
Should I sub-contract work?
No, no no! We are employing YOU and not one of your colleagues. Our own purchase order states quite clearly that you should not sub-contract any work we ask you to carry out and which you agree to take on. If you do sub-contract, you must ensure your client is aware that you are not doing the work – and of course you are responsible for its quality.
Can I get subtitling/transcription work – do I need qualifications?
Atlas don't work with subtitling, but I was fascinated to hear Lindsay from V & S International talking about it. Her company ask any applicants to complete tests, and you don't need any special software – so if you are really interested, it's definitely worth contacting them. There is no official qualification required for transcription work – so if it's of interest to you, the best advice is to practice to ensure you are able to work as fast as you'll need to – an average is 1 hour to transcribe 10 minutes of material.