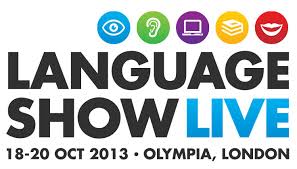 We love attending events like The Language Show and this year was no exception. Director Clare Suttie took part on a panel for the Translation and Interpreting Leaders' Discussion.
As in previous years, this was a popular seminar, with over 200 people attending to hear the panel discuss popular languages, training and CPD, how to get started, and even whether there is a place for agencies [YES]!
Often people ask us why we attend these events? Well, there are so many reasons! We like to get out from our office and meet people, that's the main motivation. We aren't just interested in clients, clients, clients…. We want to meet our suppliers too. We work with translators and interpreters at all stages of their careers. It's not just a case of getting you on our database and then abandoning contact.
We offer work placement schemes, training courses in Project Management, CAT tools, proofreading, and voiceovers, not to mention our CV clinics and supplier open days.
Our main message at all events such as these is to research the people you want to work with, and then get to know them – build a relationship. Meet them if possible, but remember you can also get known just by picking up the phone, using Twitter and Facebook, commenting on blogs and generally communicating.