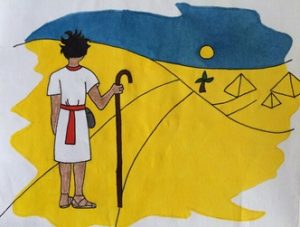 The Alchemist, by Brazilian author Paulo Coelho, was published in 1988.  The protagonist is a Spanish shepherd boy, Santiago who sets out for Egypt, inspired by a recurring dream that he believes is prophetic. In it, a fortune teller reveals to him that he will find treasure at the pyramids. This sets Santiago off on a journey of self-discovery and the realisation of his life's spiritual purpose.
The Alchemist – Best Seller
The novel, originally in Portuguese, is one of the best-selling books in history. It has sold more than 65 million copies in 67 different languages and holds the Guinness World Record for the most translated book by a living author.  In order to achieve a purer translation, Coelho worked with a local publisher in each new country where the book was published. He was even involved in setting the price of the book, to reflect appropriate affordability for that particular audience – not to mention the fact that he provided a free digital version of the novel, which paradoxically boosted sales even further.
Discussing The Alchemist's phenomenal success, Coelho remarked: "It's difficult to explain why. I think you can have 10,000 explanations for failure, but no good explanation for success." However, the book, which was completed in just 2 weeks (Coelho claimed the he was able to complete it so quickly because it was "already written in my soul"), did not achieve instant success. It was only after its translation into English that its fame began to grow.
Divine Symbolism
Like the character in the book, Coelho himself believes in divine symbolism. He needs to find a 'white feather' before starting to write a new book and upon printing out the manuscript. Coelho then ensures he touches each page with the feather. Coelho has explained this ritual was born out of a situation that left him undecided about writing a book. He said to himself "If today I see a white feather, that's the sign that I should write". The rest, you could say, is history.
The Alchemist had a bumpy start after being dropped by its first publisher. But Coelho worked tirelessly, touring with the book and attending signings around the world.  Not unlike the premise of the novel – believing in your dreams, having faith in yourself and following your heart – its author never gave up. If you want something enough, the stars will align and your dreams can come true.
Save