Senior Project Manager Siân Owen has been with Atlas nearly 2 years now, but has somehow missed our previous Open Days! Here's what she had to say about the day:
So this month was the first time I got to sport my Atlas t-shirt to attend our bi-annual supplier open day, and it certainly didn't disappoint!
One of the things I love most about my job is the close network of people from across the globe with whom I have the opportunity to work with on a daily basis, and I found that getting the chance to meet some of them face to face (while enjoying lots of biscuits and sandwiches!) was hugely beneficial for everyone.
We always appreciate the efforts of all of our suppliers, and it was great to show this appreciation through a more informal event whereby everyone could get to know each other a bit better and finally put some names to faces. What's more, it was also very informative thanks to our fantastic guest speakers, who all provided a valuable insight into their subject of choice. I'm already looking forward to the next!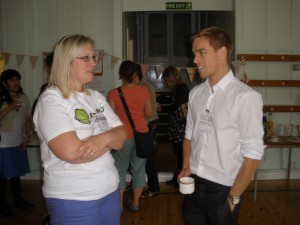 Gabriela Hojnošová (known as Gabi) also had a great day:
Another fantastic Open Day for Atlas Translations has passed and we are very proud that the success of the Summer Fayre Open Day. After greeting the suppliers and little introductory chat with most of the linguists, we had the chance to listen to interesting speakers, talking about the benefits of joining ITI, website marketing strategies and translation specifications for voiceover artists. The Atlas team gladly answered all questions that were asked and announced winners of the Summer Fayre games – guess the weight of the cake and how many sweets in the jar. Congratulations to the winners!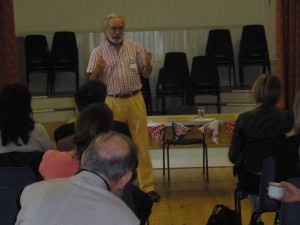 From my personal experience, I was very pleased to meet the linguists that I am working with on a daily basis and to get to know more about them from a professional and also a personal point of view. The relaxed atmosphere and well prepared speakers talking about interesting and practical translation tips and hints made the day unforgettable not only for the Atlas team, but hopefully also beneficial and inspiring for our translators and interpreters who attended the open day.
A big thank you to everyone and see you again next time!
Remember, if you'd like to attend our next Atlas Translations Open Day (free), just drop us a line to go on the guest list.