Atlas Translations are proud to be associated with THE WILD NETWORK!  Have you joined the movement to reconnect a generation of children and young people in the UK with nature, with Project Wild Thing Team?
If you get a chance to see their amazing film at a cinema near you – BOOK NOW! You will think about it for a long time after the film finishes.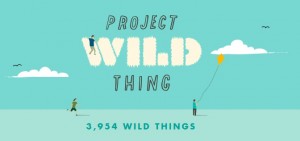 Here's what the folks over at Project Wild Thing have to say about their future plans:
Over the next few years our intention is to create real change around this issue and help children across the UK re-engage with nature and the outdoors through the creativity and support of the growing and wonderfully diverse Wild Network.
The network's first campaign is PROJECT WILD THING – a film-led campaign to reconnect young people with the natural world. It launches on 25th October with the release of an awesome documentary film in over 50 cinemas nationwide.
The film is a great exploration of why we need to act NOW to get our children back into the wild. Watch the trailer here: http://vimeo.com/68072823
We hope to reach 10m people over 25th-27th October with news about the film and campaign.
We want to fill all the cinema screenings of the film. With your help we can!
With that in mind, here are four things you can do today:
1. Go and see Project Wild Thing in the cinema!  The film hits cinemas nationwide from 25th October. A full list of screenings and links to ticket pages can be found at their website.
2. Organise a screening in your organisation! Fancy screening the film to colleagues and partners later in the year? Get in touch about putting on a community screening. Email wildscreening@greenlions.com
3. Tell everyone you know about PROJECT WILD THING!! Let your followers on social media know about where and when the film is being screened. Link up with us on social media – on Twitter, Facebook, YouTube and Pinterest. Join in with #WildHour – every Wednesday from 12.30pm-1.30pm. Or blog about the campaign on your organisation's site – we can reblog your article on projectwildthing.com.
4. Get outdoors! You're already doing this, but you can never have too much… Get everyone in your organisation to take the Wild Time pledge and swap some 'screen time' for 'wild time'.
THE PROJECT WILD THING TEAM