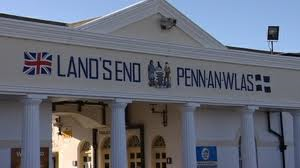 Being linguists we are always supportive of saving and preserving language.
However, we recently came across a very interesting article published in The Plymouth Herald that raised questions for us. The title of the article was 'Dyslexic councillor says Cornish language road signs could prove dangerous for drivers'.
The article says the following:
A dyslexic councillor says plans to introduce dual language road signs in Cornwall could prove a hazard to drivers who have trouble reading.
Conservative councillor Tom French, for St Austell Bay, asked Bert Biscoe, Cabinet member for transport, whether the issue had been taken into consideration in discussions around dual language signage.
When Cornish was designated a national minority there were calls for dual language road signs to be introduced to promote the Cornish language.
Dual language road signs are already used in Wales and it was felt that something similar could be introduced in Cornwall.
A previous question to Cornwall Council regarding the cost of the signs suggested that they would only be introduced when the current road signs needed to be replaced.
Street signs across Cornwall are already being introduced in dual language when they need to be replaced or repaired.
Mr French said at the council meeting: "Along with many others, I have dyslexia which means I do assimilate written words more slowly than some, I therefore ask if reading difficulty has been looked at when considering making road signs in both Cornish and English.
"If as a consequence of trying to read road signs one hesitates or gets confused it could surely lead to accidents?"
Mr Biscoe responded saying: "Any proposal to change the language and format of signing on the public highway network would need to be given careful consideration and the appropriate approval from the Department for Transport.
"The legibility and safety implications of any proposed change would be taken into consideration as part of the approval process."
In conclusion, the main concern is that dual language signs encourage people to take their eyes off of the road for longer and therefore the risk of an accident increases.  It has been reported that this is the case in Wales where they have dual language road signs.
What do you think? Should we trust motorists to read the signs and protect a dying language or should we keep things simple?