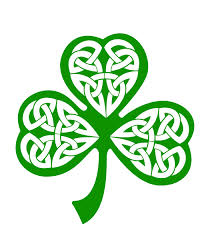 St Patrick's Day may have been and gone for another year, but the impact of the Irish language on English endures.
Take a look at this list of 10 words that Livemocha have put together, to see some examples of how the English language has borrowed from Irish.
Bog – an area of wet, spongy ground; a marsh
Example: It's best to go around the bog. If you try to walk through it, you'll likely get stuck.
Boycott – to refuse to buy, use, or participate in something as a form of protest
Example: I have been boycotting that store for years because the owners treat their workers poorly.
Galore – a great quantity; in abundance
Example: There were all types of desserts at the party: cake, pies, and ice cream galore.
Gob – a lump of something
Example: The baby has gobs of mashed peas in his hair and all over his face.
Hooligan – a young person (usually male) who causes trouble, sometimes breaking the law
Example: Some hooligans were throwing eggs at houses in the neighborhood last night.
Phony – not real; fake
Example: Andrew made up a phony story about a traffic jam when his parents asked why he was late.
Slew – a large number
Example: Smartphones have a slew of features that are not available on basic phones.
Slogan – a memorable phrase used to market products or services
Example: Nike's slogan is "Just Do It."
Smithereens – tiny pieces
Example: The bomb exploded, blowing the car to smithereens.
Whiskey – a strong alcoholic drink
Example: An Irish coffee is a drink made with coffee, sugar, cream, and whiskey.
If you can think of any other examples of words which derive from another language, we'd love to hear them!