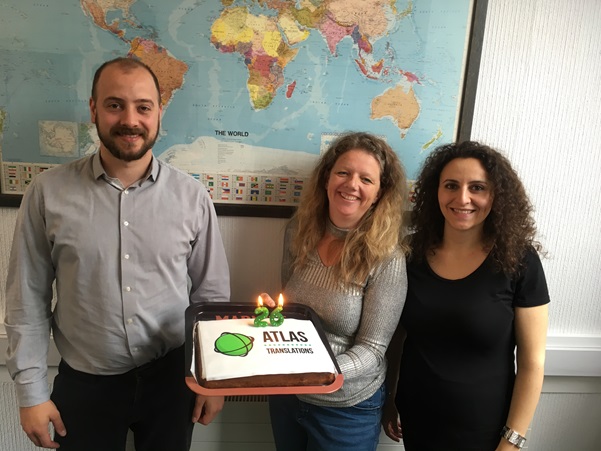 Happy Birthday Atlas Translations! Never missing an opportunity for cake, here's one we made earlier. Hard to believe Atlas is 26 years old (officially on Saturday, 22 July but today there were more of us around!)
22 July 1991 – The US president was George H. W. Bush (Republican). (Everything I Do) I Do It For You by Bryan Adams was in the top 5.  The Kitchen God's Wife by Amy Tan was one of the best-selling books.
But for me it was very exciting to be sitting in our office (one room, in Cambridge, above Lloyds Bank) waiting for the phone to ring.*
Our first translation job went ahead on day three and it's gone from there. Thanks everyone – and here's to many more Atlas years.
*It did ring. My mum.