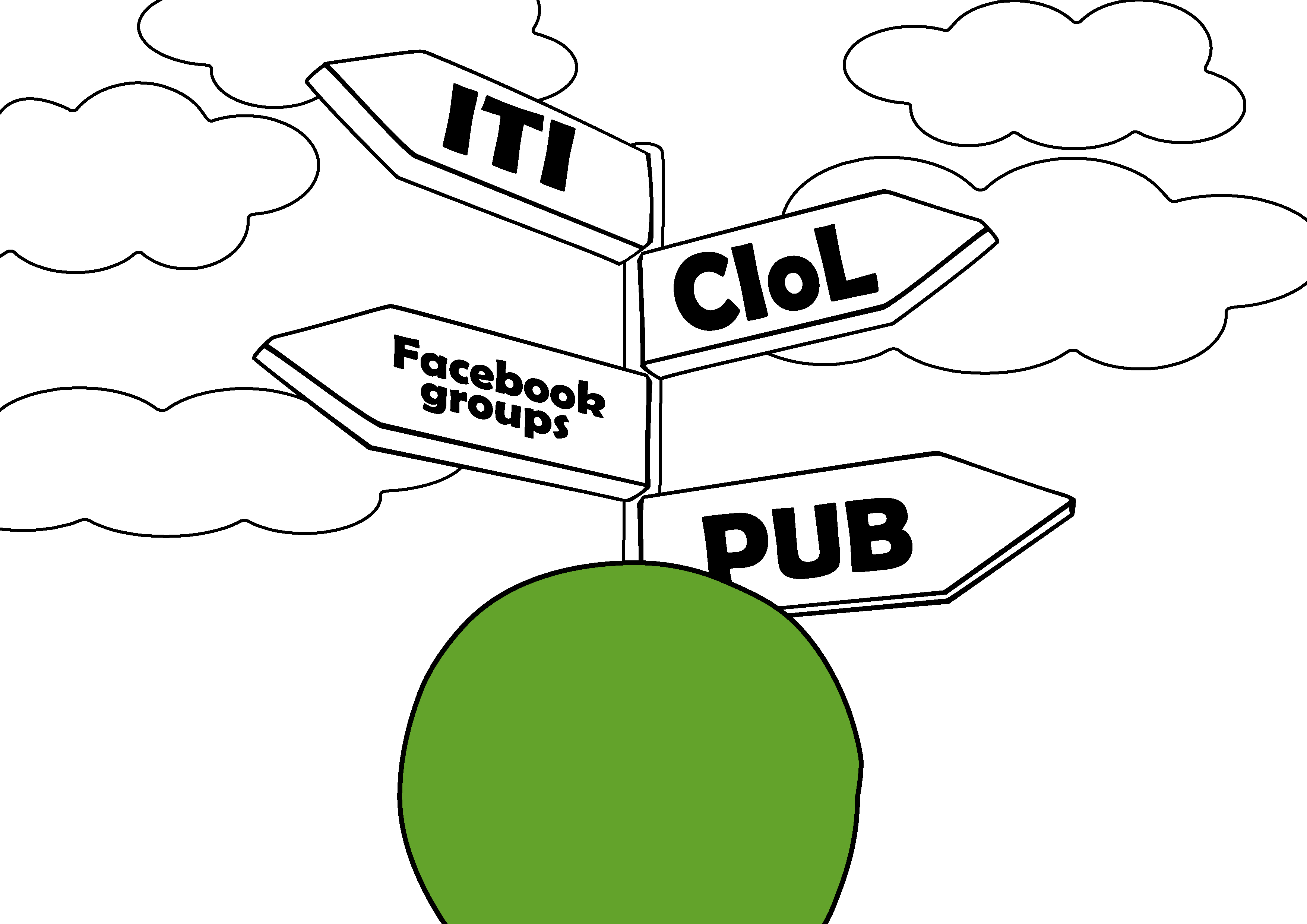 We are frequently asked which professional organisations or bodies translators should join.
There is no one answer to this question!  In fact there are many answers, and it depends on many factors, including the country you are from, the country you are living in, and the languages you offer.  Some professional organisations suit some people better than others.
In the last century, translators and interpreters were quite a mystery to the general public. It was a profession not always seen as a profession at all – a hobby, a cottage industry – and few people knew anything about the world of languages beyond French 'O' level and the odd skiing holiday.
Consequently, it was a career path people didn't particularly plan; they were more likely to have fallen into it and then never wanted to leave.
So why join anything, surely you can just set up, and get on with your work? Well, yes, you could do that, and you may do well. However, joining a professional organisation supporting translators and interpreters offers so much. As well as the standard discounts, regular news and magazines and a lovely certificate to hang on your wall, you become part of a community, a support group. You have a chance to make new friends and work partners on-line and occasionally in person.
You pick up useful tips on everything from the best clients to work with to whether you should try a standing desk. Instead of working alone as a freelancer, you have a team of people in the background to offer practical and supportive advice on difficult work situations, and to offer suggestions for those translated terms you just aren't happy with. You can join local and regional networks of people working in your specialism and/or your language combinations. Business tips on tax returns, work/life balance, marketing and keeping up to date with technology – from people within your industry.
You'll hear about CPD opportunities to keep you up to date, some discounted, some even free. There may be conferences, even Christmas parties to attend.
There are so many benefits that being part of such an organisation bring; we do suggest you give this some thought. Another consideration is how you look to a potential client – showing that you are a professional and investing in your future is a definite plus to anyone looking to employ a translator or interpreter.
Here in the UK we recommend the ITI (Institute of Translation and Interpreting) and the Chartered Institute of Linguists (CIoL). You can also find many Facebook groups for translators and interpreters. Let us know what works for you in the comments below.