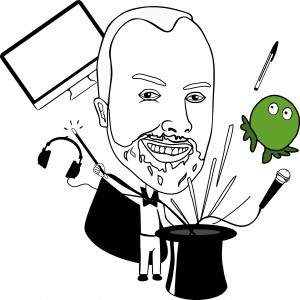 You probably offer all sorts of other services. But do your clients know? Have you even clearly identified them yourself?
Calling our business Atlas Translations, I am always keen to point out that we don't just "do translation!" We've always offered spoken interpreting, proofreading and typesetting, and due to clients' requests over the last 25 years we've added sign language interpreting, Braille, SEO work, telephone research and a whole lot more.
If you think you don't offer any other services, think hard! Do you proofread others work, certify translations? Are you prepared to have your translations notarised? Are you an SEO expert who could offer help in your native tongue? Are you a details person who loves checking facts, testing web links and so on?
When it comes to telling clients, we could just fire off an email to tell our clients, hey look what else we do (ie look at our other services). But instead we try to build a relationship with each client, looking carefully at what they do, asking questions about the work we do, and seeing if there is anything else we can help with.
And this works. "You do typesetting?" Clients are delighted to find that we can handle projects, especially multi-lingual projects, from start to finish.
Good communication is key to any relationship – and yet in business, this is sometimes forgotten.
Make sure you include all your services on your business card, on your website, and let all your colleagues and associates know too.
Regularly updating your clients by email is important, but do also pick up the phone occasionally, so that you become more than just that distant person. Hearing your voice and getting to know you, clients will feel more connected to you – and they will remember you for all the services you offer.