It's Industry Awards Season at Atlas HQ, which meant it was time for us to get our gladrags on and celebrate the achievements of our industry and community colleagues. We've had a fab time at two awards ceremonies in recent weeks – the Association of Translation Companies' Industry Awards, and the local Business Community awards here in St Albans. Here's a little more about what we got up to!
Industry Awards: Recognising Great Work in the Translation World
We recently attended the ATC Conference and Language Industry Awards 2022, which aims to celebrate the hard work and achievements of the ATC's member companies over the past year. At the awards ceremony, Atlas received commendations for both the Project Management Team of the Year and the Company of the Year awards.
Our very own Jim Hearn was the well-deserved recipient of the Project Manager of the Year award. Always dependable, Jim is an invaluable member of the Atlas team and has a knack for building long-lasting client relationships thanks to his fantastic commitment and attention to detail.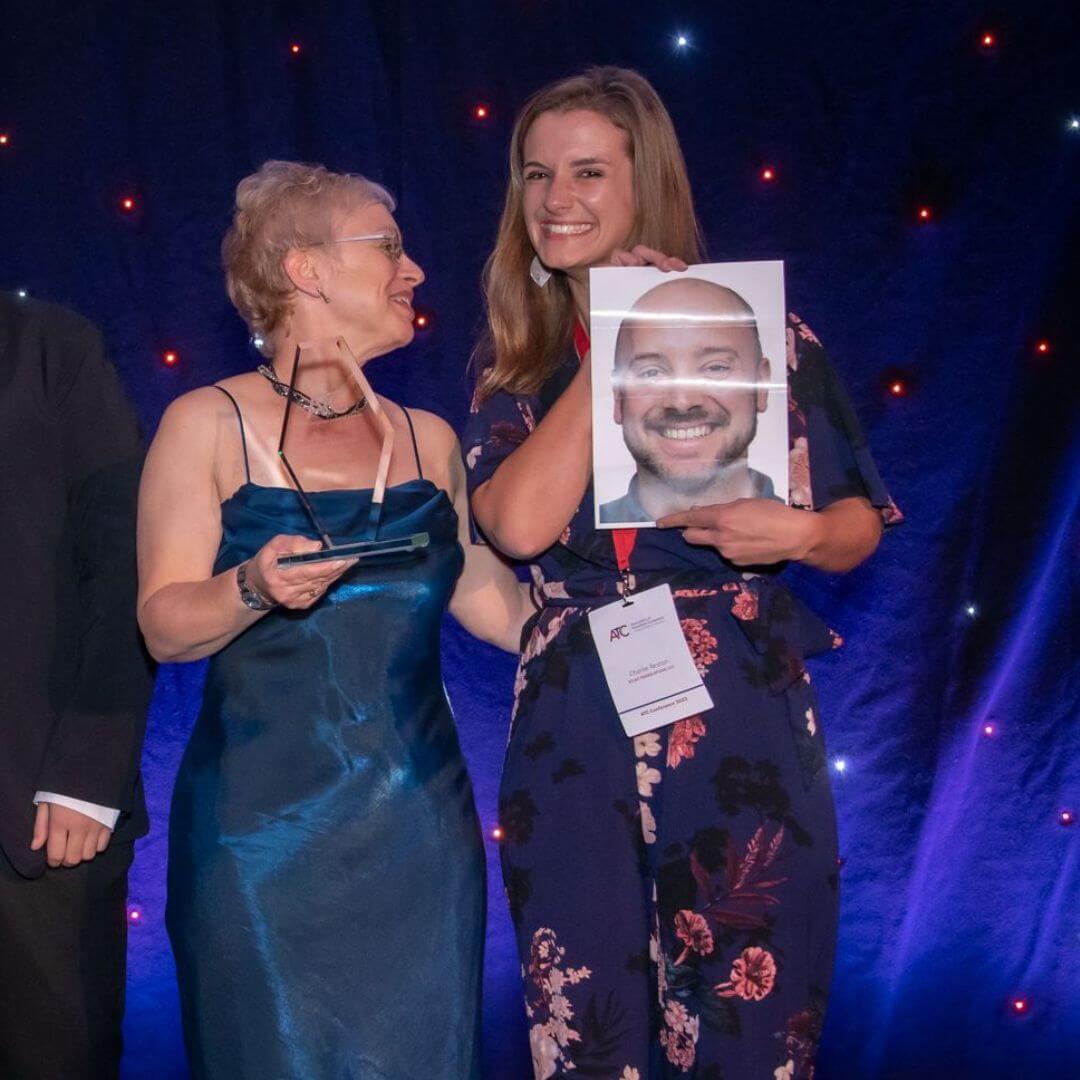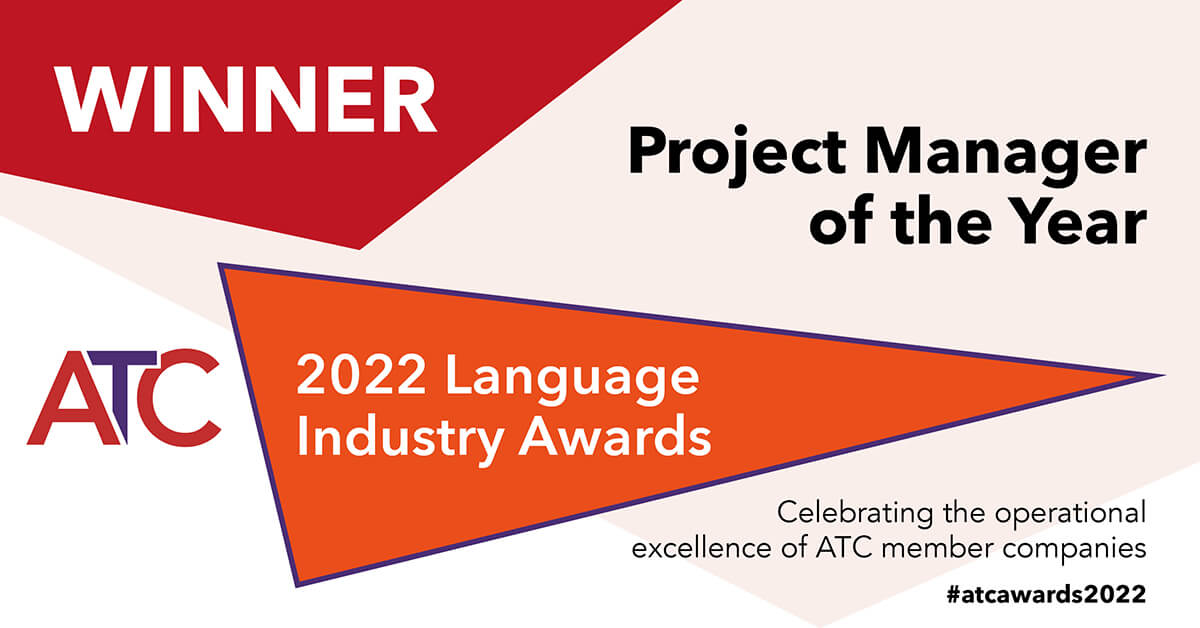 We also got involved with some of the brilliant workshops on offer at the conference. We met with industry colleagues to talk about innovative sales techniques, the importance of investing in language capabilities to achieve export success, and global market trends in the translation field.
Celebrating the Local Business Community
The WooHoo Awards are organised by the St Albans Businesses Community, a local partnership that uplifts and celebrates the great work being done by businesses in the city and surrounding areas. The brilliant Sue Wybrow organised and hosted this year's event – thanks Sue!
Two members of the Atlas team received awards at this year's ceremony. Jim added to his ATC achievements with the Service Excellence Award. Much deserved, Jim's award is a testament to his commitment to delivering the best work possible and maintaining strong relationships with our clients, freelancers and suppliers.
And our Accounts Whizz, Anna, was the recipient of the well-earned Above and Beyond Award. Anna is the glue that holds the Atlas office together, and has demonstrated incredible compassion to support clients who come to us during difficult times. She also set up our Bra Bank in 2016, which raises funds for research by Against Breast Cancer. Incredibly thoughtful and kind, Anna makes a positive difference to the lives of all the staff here at Atlas.
On a high!
Coming away with a few awards this year has left the Atlas team on a real high for the year ahead, and given us a new energy to tackle any projects that come our way.
Get in touch with our friendly and professional team today to find out more about the services we offer. You can give us a ring on 01727 812725, email team@atlas-translations.co.uk, or contact us through our website.