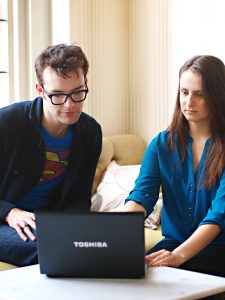 How do I work out the price for my translation?
How much your translation is going to cost is of course one of the most important considerations!
Give us a call on 01727 812 725 if you want to talk this through, or contact us using the LiveChat option on the right hand side here during UK office hours. You can also e-mail us team@atlas-translations.co.uk
We calculate our rates according to the number of words in the source text and the subject matter. This means you know exactly how much your translation will cost before any work is started. All rates quoted are per 1000 source words, but you do only pay per word – so if your document is 1002 words, that's exactly what you pay for!
Rates vary according to subject area – is your document general business, or is it legal, highly technical, medical… Rates also vary according to the language involved, with less common languages incurring a higher rate.
Do you have a minimum charge?
Yes we do, our minimum charge is for shorter documents of around one page, depending on word count.
Are there any extras? It is very rare that we would charge you more than our listed prices. If the text contains a lot of handwriting that is hard to read, this may incur an additional charge.
People keep mentioning proofreading – do I need this as well?
It depends on the end use of your translation. If it won't be published, possibly not. Or you may have someone in-house who can help. If your translation is going into the public domain, it should be independently proofread, as you would expect with any documentation you produce that isn't translated.
When it comes to proofreading a translation, this is the task of comparing the translation with the original text, in order to ensure that there are no mistakes, misunderstandings, or ambiguities. Our proofreaders also consider the style and vocabulary of the translation, and make constructive suggestions to improve the syntax and clarity of the text.
How much does proofreading cost?
Proofreading is charged at an hourly rate, according to the language and subject involved. Assuming the text has been written or translated by a suitably qualified professional, we recommend that you allow one hour of proofreading per 1000 source words.
Our price lists can be used as a general guide; each project is considered individually and we ALWAYS confirm all costs in writing.
Save